Is it Worth Using a Relocation Agency?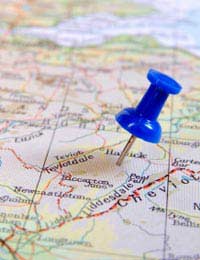 All aspects of living and working abroad are ripe for business opportunities for savvy people that have done it all before. A cursory Google will highlight just how many different agencies there are just waiting to take your hard earned cash to help you to move abroad.
But how much do they really help and what do they do that you couldn't do yourselves, for free?!
For many people who decide to take the plunge to live and work abroad, the peace of mind of using a relocation agency to assist in various aspects of 'the big move' makes the cost worth its weight in gold, but for others who feel that most answers can be found on the internet and using the myriad of expat forums, the high cost of using a relocation agency is unnecessary.
And let's face it – moving abroad is very expensive! Moving anywhere is expensive enough, but add in the cost of overseas removals, storage, additional legal costs, translation of documents and the probability that taxes and healthcare will be more expensive than in the UK and you're probably keen not to shell out for advice that you can find out yourself.
Could You Do It Yourself?
So how easy is it to do what relocation agencies do? The main services offered by relocation agencies are assistance in finding a new home (whether rental or to buy), help with the actual move (putting you in touch with removals companies that do overseas moves) and then practical help when you arrive in your new home, such as making sure you are registered with the correct healthcare, tax authorities (perhaps putting you in touch with English-speaking accountants) and that all your utilities are correctly connected.
Now, you may think that all that sounds pretty straightforward and it is if you have time to go on the internet to find your local offices for each task (water, tax, dentists etc, etc) – not to mention speaking the language. But if you are moving to a country where you are not fluent in the language, it can be very difficult, especially as the systems are usually very different. It's easy to fall in to the trap of saying 'in England we do it like this!' but that is not going to win you any friends in other parts of Europe, especially if you need their help to fill in forms and get yourself official.
How Much Does It Cost?
Most relocation agencies charge a set fee to help with your move to a new country, with different fees for different 'grades' of service, which also usually depend on how many members of your family are moving. It can seem like an additional expense that you do not need, but if you weigh up the cost of time, money and hassle that you'd swap for trudging round streets that you don't know, speaking to people in a language you don't understand and being told to fill in random forms, you may decide that it's worth your while.
A top tip is that the best way to get the most value out of using a relocation service is to sign up with them right at the beginning of your new adventure, rather than trying to do some of it yourselves and then getting so frustrated that you pay for it anyway.
You might also like...