Are Your Skills Transferrable?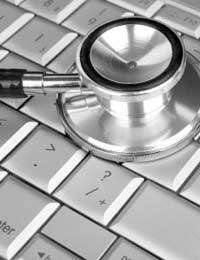 The best way to appreciate how suited you are to working abroad is to ask yourself what your transferable skills are.
It is unlikely that you will work in the exact same job when you go to work abroad, unless you are directly transferred from your current employer, so you need to know what you have to offer a new employer overseas.
It can be really hard to identify your own transferable skills – we often just get on with our job and do what we do – but you are doing yourself a disservice if you aren't able to tell potential employers what you are capable of.
Understanding your skills will also help you to write your CV before you decide to go and work abroad and will enable you to explain to recruitment consultants the different fields you are capable of working in.
Look at the following questions and see which of the answers best describes your skills. Then look at the answers to see whether your skills are transferable and how you can improve.
Your Transferable IT Skills
Pretty much every type of job requires a degree of computer literacy. How do you rate?
a) I can find my way around a computer but I've never got to grips with spreadsheets or presentations.
b) I am a computer whiz – my spreadsheets, Internet research and html draws gasps of admiration
c) I keep meaning to learn how to turn my laptop on, but I've not got round to it yet
Your Transferable Sales Skills
Sales jobs are among the most prevalent across the world, so it's worth knowing how good your sales skills are before you start looking for a job abroad. How good are your sales skills?
a) I'm pretty good on the phone and have been on a couple of training courses for networking and closing deals
b) I'm the top salesman for my current employer – I love sales and call my alarm clock my 'opportunity clock' because I bound out of bed to sales meetings every morning
c) I can't bear talking to new people and I have a particular aversion to making anyone do something they don't want
Your Transferable Organisational Skills
Being an organised person is a terrific transferable skill. There are often office management jobs available in various industry sectors, so even if you've not worked in that particular sector, you can bring your organisational skills. How organised are you?
a) I have an up to date 'to do' list, am great at diary management and can takes minutes with the best of them
b) I have re-programmed our office (and home) computers to synchronise with my palm pilot, I send an email to every member of staff each morning with their itinerary and I can recall all my colleagues mobile numbers from memory
c) My desk is covered in post-it notes to remind of missed birthdays and appointments and I spend have my time apologising for being late or in the wrong place
Answers
Mainly A
You certainly have enough transferable skills to make a success of working abroad. Just try and brush up your CV to reflect your core skills.
Mainly B
You are truly the most efficient, effective person ever. You do have a whole heap of transferable skills but you may be a little over-powering. Take a deep breath and allow yourself to calm down!
Mainly C
You probably need to work on your IT, sales and organisational skills before you try to find a job abroad. Try asking at your local library if they offer an IT course and get a diary so you can improve your organisational skills.
You might also like...