Effective Ways to Transfer Money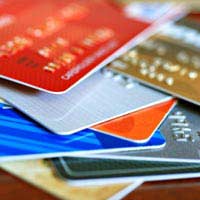 When you're working abroad it's highly likely that you will need to have some money sent to you. Whether it's money you've earned or a desperate plea for fund from your parents, you'll want to know the most effective and safest ways to get the best bag for your buck.
It's not really enough to simply go online and look for places to transfer money as there are a number of unauthorised or unprofessional companies that operate in this market. It is important to check that any private companies are regulated by the FSA (Financial Services Authority) and that they have UK contact details. Checking on expat or working overseas forums is also a good idea, and you can also check there for recommendations.
Broker
Using a money broker is a good way to get a good deal on the exchange rate and have the money transferred quickly. Usually, you will need to set up an account with a broker, although you are able to one off transactions. If you have money that needs to be sent to a UK bank account that you can then access from wherever you are through an ATM, this is a cost effective and quick way to do it. There is usually an administration fee of around £15 per transaction, although you will usually benefit from an exchange rate in excess of this compared to using a bank.
Bank Transfer
Bank transfers are fine for small amounts of money and online transactions, but can work out as a very unfavourable exchange rate; often around 3 – 5% lower than a broker will offer. They can also take longer (three to four days) and there is often an administration fee of at least £20 per transaction.
PayPal
Transferring money using PayPal is a great way to get money to use online, but the four working days it takes to clear into your actual bank account is important to remember if you need money quickly.
Wire Transfers
Having money wired is a quick and easy way to get money from one account to another, so it's perfect for having money sent from family and friends in the UK to wherever you are. Again, there is usually a fee involved as this is able to be arranged through the UK-based bank where the money is coming from, but there are also third-party companies that arrange it – do be sure to check they are correctly regulated.
Credit Card
For immediate cash, using a UK credit card in an overseas ATM is an option. It's desperately expensive and gives a really, really bad exchange rate (at least 5% less than the market rate), not to mention the approximately 3% of the transaction fee that's put on top. It is also very important to mention that any cash taken out on a credit card is put 'at the end' of your current credit card bill, and interest in charged from the day you take out the cash, rather than the following month as tends to be the case for purchases. This means that even if you only take out £100 on your credit card from an ATM but you have an existing £1000 debt on the card, the £100 will be the last amount to be paid off, with interest accruing all that time. It is easy to see how quickly that £100 can cost you far more, but in the case of desperate emergencies, at least it's an option, albeit a very bad one.
You might also like...