Jobs to Boost Your Career Prospects Back Home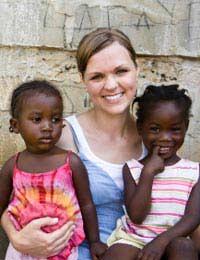 Working abroad can give your career opportunities back home a real boost. There are certain types of jobs where experience gained in another country can certainly help to find a better position when you come back to the UK. This is particularly of interest for people that may be finding it hard to gain employment in the wake of the global recession, so adding overseas experience to your CV can really help to make your application stand out. It is also a terrific way to keep positive if you've been applying for lots of jobs but getting very few responses, as you'll have the life experience of living and working in another country as well as boosting your career prospects, both in terms of career history and language skills.
Recruitment
The recruitment industry in the UK likes to employ people that have worked in similar roles overseas as it gives a broader skill set. Recruitment is predominantly a sales role, so a varied experience is beneficial in that the employee has been exposed to different ideas, training and styles. There are also a great many recruitment agencies that have international offices, so working in a branch overseas can be a great way to finding employment back in the UK.
Catering and Hospitality
Experience gained overseas in the catering and hospitality industry gives a great boost to a UK CV. It may seem a cliché, but it is still appealing for chefs to have worked in France and learned about classic French cuisine. This is also the case for other countries where the cuisine is popular in the UK, such as Italy, Thailand and Mexico.
In terms of hospitality experience, working in international hotels overseas or indeed boutique hotels is a great way to add a little exotic flair to your CV. This is also the case for hospitality roles such as working in a tourist information office or places such as train stations or campsites, as you will have come into contact with all sorts of different types of people and learnt to handle a range of situations.
Teaching
Working in a school or educational environment overseas is a terrific way to help your application stand out, both because it will show that you have experience of a variety of situations as well as your commitment to this type of career. Teaching positions in the UK can often be over subscribed and it can be hard to highlight your individuality, so even a short contract in a training college overseas can prove that you're right for the job.
Voluntary Work
All types of voluntary work are a good thing to have on your CV. This is especially true if you are finding it very difficult to get work in the UK as it shows a really positive attitude and a sense of 'making your own luck' which is very appealing to prospective employers. The added benefit of doing some voluntary work abroad is the possibility of meeting different people that may either help you find work back in the UK, have a network of contacts that you can tap into or who may help you think of a totally different type of work when you return to the UK.
You might also like...