How Healthcare Differs in Europe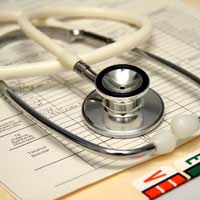 Healthcare provisions across Europe differ considerably, and even though you will always be able to access emergency healthcare, whether you have to pay for it up front or will be covered by a particular entitlement can vary wildly.
Please note that for the majority of UK government forms that entitle you to access European healthcare you will need to apply, at least initially, to your local Inland Revenue office. This is because your entitlement comes from your tax and National Insurance payments, or benefits payments, so this is usually your first port of call. You can find the number online or in your local Yellow Pages – the offices usually have helpful people available to tell you what form you need and how to fill it in – with many forms available online too.
The terminology used is also good to know; Europe is usually referred to as the EEA (European Economic Area) and Switzerland, as it does not automatically include Switzerland.
How Do I Gain Access to European Healthcare?
The most common form needed for UK residents working abroad, specifically in Europe, is the E106. This is what's known as the 'Workers E Form' as it relates to your NI contributions. Your calculations from the last two years are taken into account, with the year starting 1st January, and this is then calculated to give you a period of time when you are covered for healthcare outside the UK. This is very rarely more than two years entitlement on any one form, but subsequent applications can be made assuming you continue to pay UK NI.
There is also the EHIC option, which stands for European Healthcare Insurance Card. This card is very quick and easy to obtain, and is totally free. It is essentially the replacement of the old E111 form that you used to have to get for school trips to France! British residents can get an EHIC application form from the Post Office, and you can also download the application form from the Inland Revenue website. Although the card can arrive pretty quickly, often within ten days, it's best to leave plenty of time before you leave to apply for it for your peace of mind.
It is important to note that the EHIC is designed only for tourists, although many people working in Europe for a short period of time (such as a summer season) have used it successfully.
What is the Healthcare Like?
So what healthcare are you entitled to when you have an E106 or EHIC? A rule of thumb is that countries in the EEA and Switzerland have to provide treatment the same as that provided to a 'normal resident'. As that can vary greatly, it is worth checking what that means in the country you are visiting to see if you ought to take our additional insurance.
In France, for example, 'normal' state healthcare only covers 70% of most treatment, so this is what you would get as an EHIC or E106 holder. In Spain, you need to take your E106 with a 'certificate of residence' to the Instituto Nacional de la Seguridad in order to gain access to the system. In Italy, you must make sure that you only use state hospitals rather than private ones (they can look very similar so ask at the reception!) to make sure that you are reimbursed.
You might also like...
I would love to volunteer as a nurse in one of the EU country
Tammy
- 13-Jun-12 @ 9:05 PM