Things to Know About Working in France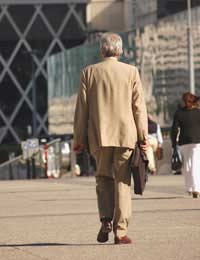 Hundreds of thousands of Britons have chosen to make their home across the Channel in France, attracted no doubt by the sun, scenery and legendary cuisine. Some of these émigré Britons are retirees, but there are also many who have chosen to spend their working lives in France.
The most important thing to note about working in France is that you need to speak the language. Unless you plan to work in some niche sector where you'll be dealing mainly with other English speakers, mastering French is really an absolute necessity. You will get absolutely nowhere without it.
Getting a Job in France
When applying for a job in France, it's important that you hand-write a cover letter for your CV and put some effort into it. If you speak French fluently but still make small mistakes when writing it, get someone else to help you. You can re-use the same basic letter for multiple applications, perhaps changing it a little each time.
Bizarre though it sounds to the average Briton, in France the "science" of graphology is taken very seriously. To the uninitiated, graphology purports to be able to divine the secrets of a person's character through analysis of their hand-writing. If you apply for a senior-level job in France, it's very likely that your letter of application will be subjected to graphological analysis. So be sure and at least write the letter in a neat hand.
Qualifications are taken extremely seriously in France. Coming from abroad, it may be advisable for you to attempt to gain official recognition of any educational or professional qualifications you have in the UK. The best way to do this is to contact ENIC-NARIC (European Network of Information Centres – National Academic Recognition Information Centres).
It's common at interviews for French employers to ask more probing, personal questions than is common elsewhere. For example, you may well be asked about any plans you may have to get married or have children. In part this may derive from the generous nature of the French social security system, which grants long leaves of absence to employees whenever a child is born, creating expense and difficulty for their employers. Job protection in France is also much greater than in Britain. It is not easy for employers to dismiss workers so they have strong incentives to make sure they're getting the right person in the first place.
Workplace Culture in France
Foreigners working in France often comment on how formal the relationships in French workplaces are. There is a much stricter separation between the lowest level employees, middle management and the upper management tier. You should not be overly familiar with your workplace colleagues. Be wary of using the "tu" form of you, for example. Never be the first to do this. Let your colleagues do it first.
The French have a reputation for being flirtatious and this behaviour carries over into the workplace. Women are gawked at more frequently. Suggestive comments are made more readily. Some foreign women find this a little disturbing, perceiving it as verging on harassment. French women are used to it, though, and it seems to be an accepted part of the culture.
Working in France - Conclusion
France can be a great place to live if you make the effort to integrate. Just be sure and brush up on your French before leaving.
You might also like...