Finding Seasonal Work Abroad For your Gap Year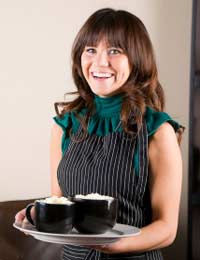 Fancy taking a year off before you join the rat race? Increasingly gap years are seen by future employers or university admission tutors as character-building adventures rather than selfish indulgences.
They are taken as proof of self-discipline, initiative and independence. So you can take a year off, have a good time, and enhance your CV. What are you waiting for?
Before you start look for gap year employment, ask yourself some questions. Do you need to earn money from it to live on? Are you content with room and board? Or are you even willing to pay to get the kind of experience you want? All of these options are available. Thinking about it in advance should help clarify things for you.
One of the good things about international seasonal work is that there's usually less bureaucracy involved than there is when you go to do other types of work abroad. In countries where there is a significant non-subsistence agriculture sector, governments often make special provisions to allow foreigners to come and take summer jobs to help with the harvest or whatever the demand may be.
Of course, the bureaucracy is easiest of all to deal with within the European Union. In fact, there really shouldn't be any, since nearly all of the barriers should have been torn down by now.
Where to Find Out About International Gap Year Jobs
There are dedicated tour operators which specialise in providing international gap year experiences. They will be able to arrange employment or accommodation for you throughout your stay. In return, of course, they'll expect a fee. Usually this is of the order of a few hundred pounds.
If you decide you'd rather plan everything yourself, or even just play it by ear, there are plenty of resources around to help you. There are quite a few website portals and job search services which specialise in international seasonal work of a kind especially suited for young people.
Once you're actually abroad, if you need to find employment, the notice board in back-packer hostels is a good place to look. You'll usually find adverts there from farmers who are looking for pickers and the like.
Types of Seasonal Work for Your Gap Year
Much seasonal work is agricultural and involves the harvesting of crops. To some the idea of life in a rural setting, getting in touch with nature, is very appealing. It should be noted, though, that this work is usually quite strenuous. Farmers really need to get their crops in at the right time, so you'll often be working long hours six days a week, leaving you exhausted at the end of each day, without much time or inclination to do anything else.
If agricultural work doesn't appeal to you, there are other options. Some tourist destinations - such as summer camps or winter sports resorts - only come alive at certain times of year and generate a strong temporary demand for service staff.
English has established itself as something close to the world's lingua franca. People all over the world want to learn it, and native speakers are much in demand as tutors and teaching assistants. If you have a TEFL (Teaching English as a Foreign Language) qualification, you'll be in a stronger position, but they're not always necessary.
International Destinations for Those Seeking Gap Year Seasonal Work
Australia and New Zealand have plenty of seasonal work on offer, mainly agricultural, although New Zealand also has service jobs on offer around its ski resorts in winter. In both countries, of course, language isn't a barrier.
Europe's sunny South - including France, Spain and Italy - usually offers many opportunities for seasonal work related to agriculture. Seasonal doesn't have to mean agricultural. There are other kinds of seasonal work too.
For example, in North America, there's a tradition of sending children away during the summer to summer camps. Of course, someone has to take care of them there, and young adults are usually preferred. Summer jobs in children's camps are available in Europe too, but the tradition is not as well-established here as it is in the Americas.
If you're intent on helping others, there are usually lots of volunteering opportunities in Latin America and Africa.
Conclusion - International Seasonal Work during a Gap Year
If you don't take a year off to do some travelling, you might spend the rest of your life wishing you had. After clambering aboard the career ladder, you probably won't be able to take another year-long break until you're retired, and by then, you might be past doing agricultural work to pay your way!
You might also like...