Updating Your CV After Working Abroad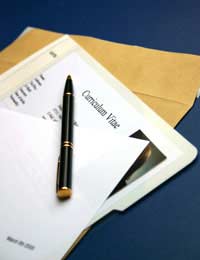 Working abroad will add an extra dimension to your CV, so it is important that you maximise the impact of your overseas experience.
You may think that, because the work experience you gained abroad was perhaps less senior that your previous work history, that somehow you should play it down, but it's actually the complete opposite. Companies love to hire people that have a sense of adventure, especially if you're able to convince them that you've got the travelling bug out of your system!
The first piece of advice is that you shouldn't just keep updating your CV. Too many people have a CV they wrote years ago and they just keep adding their latest job in front of their past experience. Not only does this mean that the CV is usually full of time continuity mistakes ('I am a project manager' when it was the job that you left two years ago) but it also means that you're giving off a really lazy first impression to potential employers.
Be Honest
So start by printing off a copy of your CV. Don't just amend it in Word on your computer as it's hard to see what works and what doesn't work. Go through the document with a red pen, making what details need to be changed, what mistakes you've made and where you can add more information to sell yourself better. After all, in times of recession, those jobs are harder to come by, so you mustn't fall at the first hurdle by not making the best of yourself.
The first task is to write your own personal statement. Think of it as your mission statement. You can write it in the first person if you like, or simply don't use 'I' and keep it non-person specific. By all means show off your best skills and qualities, but make sure you get the balance between being confident and sounding like a right bighead.
Next, you need to rewrite your work history. Make sure you don't repeat yourself – if you had the same job at different companies focus on different areas on each.
Writing About Work History
Once you get to the part where you want to write about your experience of working abroad, you need to make sure that you continue to write in the same style. It's all too easy to wax lyrical about your adventures, but it really won't help your CV look professional, nor will it look like you've gained valuable experience.
Think about what you actually did while working abroad – what skills did you pick up in addition to the 'job description'. Probably language skills, working in a different culture, experiencing new ways of working, learning and adapting to new systems or seeing tasks from a new perspective. Be analytical about your experiences and don't just write about the facts – adding value to your CV is all about showing how adaptable and flexible you are.
Check Your CV
Once you have written your new work experience section on working abroad, check your personal statement and the other parts of your CV. You want to make sure it flows and that you don't come across as someone who is likely to 'run away' again. Show that you have learned a lot and are now ready to put this valuable experience into practice.
You might also like...