Things to Do Before You Leave the UK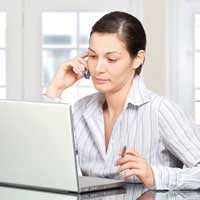 In all the excitement of moving abroad, it's easy to forget something important. So here's a list of things you should do before leaving Britain
Checklist
Get form P85 from Revenue and Customs, fill it in and return it. It notifies the tax authorities that you are leaving the country and helps ensure that you'll be taxed appropriately in each jurisdiction.Make yourself informed about your short-term eligibility for medical care and social security benefits in the country you're heading to. In Europe, your eligibility should be the same as that of local citizens. Further afield, while your protections will not be as strong, Britain does have special agreements with a number of countries. You should check to see whether the country where you're going to live is among them. Apply for a European Health Insurance Card if you're going elsewhere in Europe and don't already have one. (You should note, though, that this is really only designed to cover you for short-term stays. If you're going to live in a country long-term you must integrate with the local social insurance system, if there is one, or take out private health insurance. In these circumstances, you should also return your British EHIC card and get one from your new country, if it's in Europe).
Request an International Driving Permit if you're headed outside of Europe.
Set up a mail redirection at the Post Office if you know where you'll be living abroad.
Let your local GP and dentist know you are leaving. Some medical practitioners send appointment letters without requiring confirmation these days, and you won't be there to call it off. You don't want to waste the time of these much in-demand medical professionals.
Request a pension forecast if you're going abroad long-term or forever and may not return to the UK before you become eligible for your pension. Also, notify the Pension Service of your new address so they'll know how to contact you.
Let your utility providers know you're leaving.If you're keeping your home in Britain and renting it out, you should also let your insurance company know. Your existing policy may not cover the rental of the home. If you're still paying a mortgage on the property, you should also let your mortgage provider know.
If you will be paying tax abroad yet will be continuing to receive interest income from savings in the UK, you should fill out form R105 - you can get it from the Revenue and Customs website - and send it to the financial institutions where your savings are held. Normally tax is deducted from your interest income before you receive it. This form requests that tax not be applied in future because your income will be taxed in your new country instead. If you don't do this, you may find that this part of your income is taxed twice.
Make a will. See our article on this for a fuller explanation.
Let the local authority know you'll be leaving and give them your new address so they can send you your Council Tax bill.
Checklist for Moving Abroad - Conclusion
As you can see, there's lots to think of when you're planning to go work abroad, and not all of it's obvious. Use this checklist to help you keep the important things in mind.
You might also like...
I'm an Irish citizen. I left to live and work in the UK in 1970 and returned to Ireland in 1999 to take up a new job. So I lived worked and paid taxes/N.I. in the UK for almost 30 years. I don't recall notifying anone that I was 'emigrating' back to the Irish Republic. Should I have and if so, how do I ensure the right people know? I'm due to retire in 4 years and want tobe sure that all is in order.
Mick
- 20-Aug-14 @ 3:21 PM
One other area to be discussed in this digital age is communication. It's worthwhile getting a webmail address, something like Hotmail or gmail, and let everyone know. Transfer over your email address book and send a mass mail with the new address, asking people to note the change; it will stop any disruption in communication. Change the email address on Facebook and Twitter and other social media, too, so login will be easier once you move.
rob
- 19-Sep-12 @ 3:45 PM