Renting Out Your Home in the UK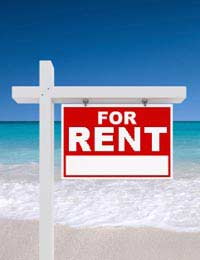 Many people who go and work abroad have a home in the UK that they decide to rent out. It can be a great way to make sure the mortgage is paid while you are not in the country so that you still have the flexibility to return to it when you want. Very few people can afford to just let their house sit empty until they want to come back, so there are a few issues that you need to consider before handing your keys over to a new tenant and going off on your overseas adventure!
Agency or No Agency?
This is a tricky but very important decision to make – do you or don't you use an agency to deal with the renting out of your home in the UK? It can be one of those situations that you don't really know if you've made the right decision until something goes wrong. If you happen to be lucky enough to have decent tenants that pay on time and don't cause any trouble, then handing over an average additional fee of 15% of the monthly rental to an agent that seemingly doesn't have to do anything for their money can be rather galling. But you would also wish you had chosen the agency option if your tenants make a mess of your carpets and leave without paying – that 15% would seem like cheap at half the price if you're the other side of the world.
The benefits of using an agency include a reliable point of contact for both you and your tenants, regular access to new tenants if yours move on, management contracts with plumbers, electricians and so on and a greater legal structure for getting paid on time. But it's pretty expensive! Agents usually charge either a percentage of your rental price or a set monthly or annual fee.
Not using an agency can cause all sorts of stress if you have any issue with your tenants as you will be trying to deal with things remotely. But it's free!
Tax Implications
You must make sure you have the correct paperwork to rent out your property in the UK, especially if you are declaring your income overseas rather than in the UK. Other countries can differ a great deal from the situation that you may be used to, so don't make any assumptions and get proper advice from an accountant that understands both the UK system and the system in your new home country. Many countries have a double taxation agreement with the UK so that you will not be taxed twice on the same income, even if that income is from a UK rental, but you must get advice on your particular circumstance.
When You Return
If you are planning to return to the UK after your period of working abroad and want to live in your own home again, you need to set the wheels in motion in plenty of time. You can't simply kick out your tenants because you want your house back – you must ensure you give them the correct notice in accordance with the rental agreement signed (again, this can be easier through an agent, but there are plenty of standard agreements available online) as rental tenants have a great deal of rights in the UK.
You might also like...
Very informative article, thank you. I am thinking of renting out my home while I teach abroad.
Ben
- 14-Nov-11 @ 10:03 PM