Obtaining The Correct Permission to Work in New Zealand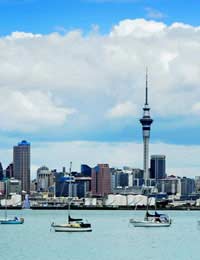 New Zealand is one of the most popular destinations for Britons who want to make a new life overseas, accounting for 7% of all emigrants from the country. With its beautiful scenery, made famous in Lord of the Rings, a low cost of living, an attractive, outdoorsy lifestyle, and a climate which is pleasant without being as intolerably hot as Australia's sometimes is, it's not hard to see why New Zealand is so popular.
Getting a Permit to Work in New Zealand
Fortunately for the legions of discontented Brits, New Zealand has an acute shortage of skilled workers and welcomes immigrants who are able to help fill skills gaps in the economy. Skills are in demand in the following sectors :-Education, IT, Trades, Agriculture, Construction, Medicine, Engineering. It's best to check the Immigration New Zealand website for an up-to-date list.
New Zealand offers a wide variety of permits for those who wish to work there. At the bottom end of the scale, these include Working Holiday permits for young people (18-30) who want to visit the country as tourists while earning a bit of money to pay for their stay. These permits allow you to stay in the country for 3 months while performing temporary work, and, possibly, have your stay extended later. You cannot take up permanent employment or bring children with you while using these permits. Thanks to the various growing industries, New Zealand offers many opportunities for temporary employment.
Temporary Work permits can be granted for those who intend to work in specific areas if a skills shortage has been declared in those areas. Because of the demands of agriculture, this happens fairly regularly on a seasonal basis.
For those who wish to migrate on a more permanent basis, New Zealand, like many other countries, operates a points system. You will get points for having professional skills, professional work experience, a job offer from a New Zealand employer and having relatives in the country already.
If you score highly on the points system, you may be offered Residence straight away. Otherwise you may be offered a Work to Residence permit, allowing you to take up employment in the country. If you do then begin work in the country, your work permit can be converted to residence after two years.
To apply for residence as a Skilled Migrant, you must first of all lodge an Expression of Interest in which you supply details about your own background and qualifications. At this stage there is no need to provide proof of your claims. Your Expression of Interest will be evaluated and you may later be invited to submit a full application. Only then do you need to validate your claims and produce the required certificates.
Fees are payable for New Zealand work permits of all types. If you plan to stay there long-term, you can expect to pay, at the very least, several hundred pounds for these in total.
Special Requirements for Those who Want to Work in New Zealand
One unusual feature of New Zealand's programme for admitting new workers into the country is the strict health requirements that are imposed. The New Zealand authorities want to make sure that you won't be a burden on the New Zealand healthcare system. As a result, if you have any chronic health condition which either does or is likely to require hospital treatment or expensive pills, your application for a work permit is likely to be refused. The health requirement is strictly enforced and applies to all classes of work permit applied for. There are even recorded instances of people being refused work permits simply because they were overweight! To satisfy the requirements, as part of the application process, you will be expected to produce X-ray certificates and to undergo a medical exam.
New Zealand also requires that those who wish to work in the country long-term be of good character. In practice, this means that you must not have been convicted of a criminal offence. You will have to submit a police certificate, attesting that you are of good character, as part of the application process. If you have lived in countries other than your home country for a period of more than 12 months in the last 10 years, or a period of at least 5 years at any time, you must produce police certificates from those countries too.
In general, all those who want to work in New Zealand must meet the health and good character requirements, regardless of which scheme they're applying under. The requirement to produce medical certificates does vary slightly depending on the length of your proposed visit, however. It's important to note also that if you're planning to migrate with a family, the health and good character requirements apply to your children and partner too.
Conclusion
Immigration is taken seriously in New Zealand. There is even a government minister specifically responsible for it. As a result, the work permit system the country offers manages to be both flexible and strict.
You might also like...