Working Abroad: Making a Will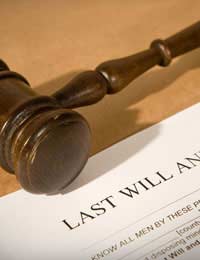 When you plan to go work abroad, you should really think about making a will. Inheritance laws in foreign countries, even other European countries, can be very different from those in Britain. If you die interstate (without leaving a will( the disposition of your assets after death might be very different from what you would wish to see.
How Foreign Inheritance Laws Differ From Those in Britain
In many countries, the law prescribes that the deceased's estate be divided among the children. Sometimes the partner of the deceased, whether married or not, may have limited or even no inheritance rights. In some systems, the parents and other blood relatives of the deceased may also have a right to part of the estate.
Most British people regard these practices as somewhat bizarre and certainly problematical. Moreover, making a will doesn't necessarily eliminate the problem. In many cases, the force of law will override, at least to some extent, the will of the deceased. For example, France is one of the countries that grants strong inheritance rights to the children. Even if you wrote a will which left everything to your partner, you could not override the children's lawful rights completely. At best, you could hope to mitigate the effects of the law.
In some other countries, however, notably Spain, although the local customs and laws differ significantly from British practice, the inheritance law applied to a deceased person's estate is actually that of their own nationality. So, in your case, British law would be applied. Spain decided to implement this enlightened measure because so many elderly British people were settling there and confusion about inheritance laws was becoming a serious problem.
If you're concerned about the effects of foreign inheritance laws which even a will cannot negate, you should know that there are usually other ways around them. Consult local professionals and they should be able to advise you of a way to produce the result you desire, at least part of which often involves creating a will.
Make a Will in Britain or Abroad?
Once you've decided to make a will, you need to think about whether you should do it in Britain, in the foreign country where you're going to live, or perhaps both. In theory, one will should be sufficient. The Hague Convention of 1961, ratified by many countries, provides for public documents valid in one country to be recognized by all of its signatories. In practice, however, you still need to go through a legal process to obtain this recognition and not all countries are signatories to the convention anyway.
For these reasons, many experts recommend making a will in Britain for your assets here, then another will abroad if you have significant assets there. If you do make two wills, you should make sure that the person drawing up the second will is able to review the first. This will help prevent the complications that can arise if the two wills contradict one another.
Making a Will - Conclusion
When you're going abroad to work, whether temporarily or to build a new life entirely, what might happen when either you or your partner dies is probably the last thing on your mind. It's much better to prepare for unpleasant possibilities in advance, however, rather than waiting till they actually happen.
You might also like...