What to Do If You Decide to Stay Permanently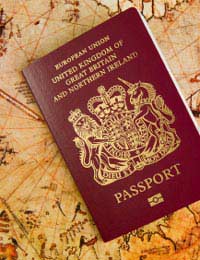 Even if you start out going to work abroad for just a few months, that can easily become a year, which becomes two…and then you've decided to stay permanently. Many people find that their new life suits them better than living in the UK, or they meet a partner, or even that they build up a successful business and don't want to leave it behind.
Within the EU
Whatever your reason for wanting to stay in your new home country permanently, you will need to make sure that you have the correct permissions to stay. Now, if that is in the EU (including Switzerland) and you are a British citizen (or EU citizen) then the whole legal process is a whole load easier. Anyone from the EU has a legal right to live and work in any country in the EU, so you do not need a work permit or visa to stay permanently. What you do need, however, is the correct permission to work, such as the right employment or tax status for your work or business.
There are large numbers of expat forums and companies out there advising on the best way to proceed in this area, but a good first port of call is your nearest British Embassy, where they will give you free and impartial advice. You can also call what was your local tax office in the UK for advice. What you must not do is nothing as tax bills have a habit of catching up with you and you will not have that lovely peace of mind of knowing that you've done the right thing.
Outside the EU
If your new home country is outside of the EU, your work permit and visa status can be a little trickier. First things first – never outstay a tourist visa, or indeed any other sort of visa. You can get in all sorts of trouble and it means that you have muddied your records if you try to make the correct application.
Again, your local British Embassy or Consulate office can advise on this and point you in the direction of the paperwork you require. Do this well in advance of any visa expiry and take supporting documentation of your reason for staying (bank statements, job offers, marriage certificates, utility bills etc) so that you are well prepared to answer any questions and keep your case as easy to approve as possible.
Nationality Issues
Once you've sorted out the paperwork of a permanent stay, you will need to start getting to grips with your new life. Even if you've lived and worked in the country for a while, knowing that you've made a more formal commitment to making your life here can take a bit of adjusting to – both for you and your family. In the case of non-EU dwellers, the issue of citizenship may become something you want to consider, which can bring with it its own paperwork hassles but at least enjoy this initial stage first!
You might also like...
@Tinda - I have included a link about applying for visas to work in the UK via the UK Visa Bureau.
link here
. It should give you all the information you need to know.
GoWorkAbroad
- 27-Nov-14 @ 11:54 AM
I am a Namibian citizen, in Africa, and would like to move to the UK, but I do not have work as of current, so what would the procedure be to move permanently? I am a internationally qualified massage therapist and want to study for a nail technician in the UK and then would like to work there. Also I wear hearing aids, but can speak.
Tinda
- 26-Nov-14 @ 7:37 PM
I want to travel and work abroad help
Sika
- 21-Jun-12 @ 1:42 AM