Bringing a New Partner from Overseas Back to the UK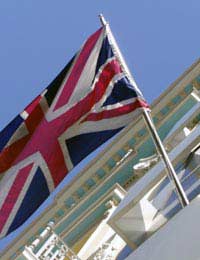 If you go to work abroad and happen to meet the love of your life too, then you may want to think about bringing them with you when you return to the UK.
The business of visas, work permits and permission to stay in the UK is a very complicated one, and certainly not one which can be easily clarified. There are an almost unlimited amount of circumstances and situations that it is utterly imperative that you get official advice.
What's Their Status?
The first issue that will make a major impact on the ease in which your new partner returns with you to the UK is their nationality. If they are from the EU, the whole process is so much easier! People from the EU are able to come and go as they please across the EU, assuming they have an up to date passport. They are entitled to live and work anywhere in the EU.
If your new partner is from outside the EU, they will need to ensure they gain the correct permission to enter the UK in advance of any trip to the UK beyond a holiday. Please be aware that the immigration authorities take a very dim view of people who enter the UK ostensibly for a holiday but actually with a view to staying on a longer term basis.
What About Visas?
As a general guide, a settlement or spousal visa can only be granted if the person can prove details such as their ability to afford to live in the UK without recourse to public funds (unless they are in very particular circumstances such as claiming political asylum) and that the relationship's status can be proven. This is to avoid bogus applications, so it must be expected that a one-to-one interview will be required, where questions are asked of your relationship.
If you and your new partner have married overseas and you are planning to return to the UK together, it can make the situation much easier, although you will still need to apply for a marriage visa and you will have to prove certain aspects of your relationship, your intentions and your financial situation. As a rule, the UK national will act as a 'sponsor' for the non-EU national, and will need to prove that they can support them financially. As such, it is far better if at least one of you has a decent job, and ideally both. You are also able to bring any children of your new partner to the UK as dependants, although additional applications will be required, with the fees payable (and they can be very expensive and are non-refundable if the visa is refused) for each person's application.
Where to Start?
There is an awful lot of advice available from your nearest British Embassy or Consulate post. With the majority of countries in the world have at least one post, you are sure to be able to reach it in a day. Even countries that do not have their own, such as the Maldives, British citizens are able to reach another post that has local jurisdiction.
Once you have decided that you wish to return to the UK with your loved one, you must ensure that you get the right advice and make the correct application, as any delay can be both costly and stressful. Start by getting advice from your nearest British Consulate and then ensure you keep your paperwork, work permission and financial details up to date so you can act quickly if requests are made.
You might also like...
@raj - you don't say where your partner is from, if she/he is outside the EU, she/he may be able to apply for a spouse visa to stay in the UK. However, there are conditions attached, such as you, as the British partner, must have a minimum gross income of £18,600. Please see 'Marriages and civil partnerships in the UK: Foreign Nationals' link
here
for more information. You don't say whether you are a settled person in the UK either. If you are, you can apply for a visa via the link
here
. I hope this helps.
GoWorkAbroad
- 6-Jul-15 @ 10:05 AM
I am engaged to be married to my partner next year. I will 20 years old in January 2016. My partner will be 21 Years old on 5 th December this year. we plan to marry in autumn 2016 unless we are advised by you otherwise. I am ion full time employment and it seems very likely my partner will gain paid employment on arrival in to UK. I can provide documentary evidence of this as well. I have my own living accommodation.can you please advise me which procedure to follow and which Visa we need to apply for and when we should make the application. Also the costs involved.may I thank you in anticipation of your help humble regardsRajni
raj
- 3-Jul-15 @ 10:32 AM