Returning to the UK After Working Abroad: Case Study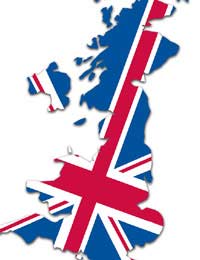 Returning to the UK after working abroad is not without its problems. Just as there are all sorts of new situations and cultural differences to get used to when you move abroad, so too are there issues with returning home.
For many people, the reasons why they wanted to leave in the first place are still there, yet with the added frustration of knowing that the grass is not always greener. It is hard to get accurate figures of expats returning to the UK because many people are unwilling to be totally honest about why they are coming back. People are far more likely to tell you that they were offered a great opportunity back in the UK, rather than they didn't fit in and felt lonely in Australia, or wherever.
For Cathy and Richard Barber, the situation was more practical than emotional, but still with its difficulties.
Buying an Established Bar in Spain
Cathy, 57, told us, "Richard and me moved to the Costa Dorado in Southern Spain after we sold our café in York. We made a great profit on it and we thought that we would have a bit of an adventure. We used around half of the money to buy a Spanish property which was a bar on the ground floor and a two bedroom flat above. It was lovely – really well looked after – so we could move straight in and get cracking! We both spoke pretty good Spanish and had enough money to give us some security."
Having bought an-already established bar in a popular tourist area, the business was busy straight away. Cathy and Richard had plenty of experience and were able to make the most of the opportunity, introducing special theme nights suited to the largely-expat customer base. However, after five years of continually good business and a decent profit, the customers started to dwindle.
Cathy explained, "As the pound to euro exchange rate declined, we really noticed a change. All anyone talked about was how little their pensions or savings were earning and they stopped going out practically over night. We could see lots of expat-focused businesses closing around us and we decided to get out before we lost everything we had worked for. We put the bar and flat on the market and were lucky to find a buyer – even though we didn't really make a profit. Lots of people want to sell up and can't, so at least we weren't stuck."
Getting Used to Being Back in the UK
Cathy and Richard decided to return back to the UK, among the 50 per cent of UK expats returning the UK from the Euro-zone in recent months. As they slowly get used to being back in York and reconnecting with friends, they are able to reflect on how their life has changed.
Cathy told us, "We have been staying with our daughter while we find somewhere to buy, but the property market has changed so much. We also didn't realise that many mortgage lenders want expats to have been back in the UK for six months before they will offer you a mortgage and, with the current economic issues, mortgages are hard enough to find. We do have a good deposit, but we don't know how long our money will need to last as we are both finding it hard to get work. We will probably buy a small café but we are unsure in the current climate."
Returning to the UK after working abroad can be very different depending on your financial commitments and family ties, not to mention the reasons for leaving and returning. Many people find that their time abroad can help boost their career prospects as they return with additional experience and enhanced language skills.
You might also like...