I Transferred to an International School: A Case Study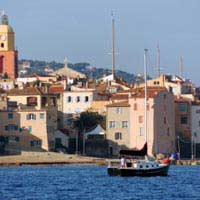 Following your dream of working abroad does not have to mean career suicide. Working in a bar is not your only option; with a little planning, you can actually enhance your career opportunities during your year abroad.
If you think about how good your CV can look when you return from working abroad, it's not just about possibly adding another language to your skills. You'll be illustrating your 'get up and go' character, your confidence and your ability to get on with new people in unfamiliar circumstances, which are all rather appealing to a new employer, or even to your existing employer if you're planning to return.
Do Something Different
For Michelle Strong, a geography teacher from Norwich, a year working in an international school was the perfect way to have a change of scene without any negative impact on her career. She was also keen to experience something different before committing to a long-term career at her local high school.
Michelle told us, "My husband and I are both teachers and we wanted to have an adventure before we tried to start a family. I didn't want to just set off into the sunset because I felt like I would be wasting my career progression so far and neither of us could afford that."
Europe or US?
Michelle and her husband Stuart looked at the possibility of working in the US for a year to gain further teaching experience, but found that the legal aspect of visas and permission to work was too prohibitive. They realised that it would be far more achievable to work in the EU, so set about trying to find a placement in a school.
Having found an organisation, approved by the Government, which set up year long placements at English speaking international schools across Europe, Michelle and Stuart took some time to think about where they wanted their adventure to take them.
She explained, "We looked through the opportunities in Spain, Italy and France and decided that we would love to spend a year in the south of France. We both had some French from school and were excited by the idea of improving our language. The opportunity was also tax free, so while it wasn't the highest salary, we would be able to make the most of it. Because of the scheme, we were allowed to 'hold' our current teaching positions for one school year, although it took a little bit of convincing the head teacher because we both work at the same school!"
Lots of Benefits
Michelle and Stuart both felt like the experience has enriched their career, especially as they've been able to offer some French tuition to GCSE students now they've returned. Michelle concluded, "It was a great way to try something different without all the hassle of organising it yourself or having to leave your old job. The scheme helped us find an apartment and arranged practical things like health cover and driving insurance. It's all the best bits of living abroad without all the problems!"
You might also like...