Senior Jobs at Summer Camps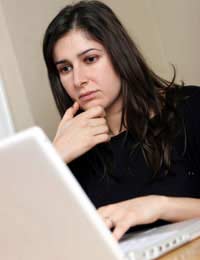 Although many people working at summer camps are young people on a gap year before or after university, there are all sorts of jobs available for more experienced candidates. If you still want to experience the adventure of working abroad at a summer camp for a holiday season but are keen to use your skills in a more senior capacity, here are some details of the senior summer camp roles available.
Please note that the roles vary from camp to camp and country to country, depending a great deal on the facilities provided, the star rating of the camp and the target customer. In many cases, you will need to give proof of qualifications, certificates and experience and are likely to be required to pass an initial training test.
Childminder
There are a wide variety of childcare roles for experienced workers at summer camps as the vast majority of camps cater for families. Although there are junior support roles, the levels of carer-child ratios are often as high as 1:3, with childminder leaders in charge. These roles come with a great deal of responsibility and require a great deal of patience.
Positions available include senior childminder and manager of childcare.
Activity Organiser
With most summer camps offering a range of activities, there is usually an activity organiser that oversees the operation, ensuring the camp has the correct permissions, certificates and training documentation. This role is suited to people that will have gained organisational experience such as event management or office management. Including both administrative and people management, this role is often considered to be the least sociable of the senior summer camp jobs because you need to manage teams rather than be part of them.
Positions available include team leaders, sports organisers and administrators.
Activity Instructors
The facilities and activities available also vary a great deal, with some camps offering a wide range of exciting activities including horse riding, scuba diving and sailing. All these activities require experienced and well-trained experts, so these sought-after positions are considered the glamorous choice for senior summer camp workers.
Positions available include senior instructors, assistant instructors and trainers.
Catering Staff
There are often a number of catering positions available at summer camps, although self-catering options are becoming increasingly popular. Even so, the majority of camps have at least one restaurant on site, with perhaps an additional snack bar, so a variety of catering staff are needed to keep the operation running smoothly. It is worth noting that catering skill requirements can differ considerably in different countries, with cultural expectations of skills and knowledge varying greatly, so it is imperative to be a fast learner in these roles.
Positions available include head chef, chef de partie, commis chef and kitchen porters, as well as short order cooks for snack bars.
Camp Management
In addition to the senior activity staff that are usually hired for a season at a time, summer camps have a team of permanent staff, including all the normal functions of a business. These positions tend to be advertised in standard places for the type of role, such as newspapers and online recruitment sites, rather than the 'summer jobs' sites where you'd find the other positions. Experience in other areas of summer camps and a background in working in the summer camp environment is a great way to make your application stand out.
Positions available include HR manager, finance manager, health and safety officer and director of activities.
You might also like...