Renting Property Abroad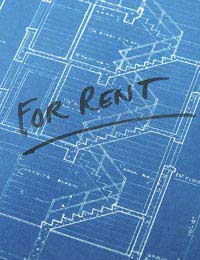 In Britain we have something of an obsession with owning our own homes. In much of the rest of the world, it's just not like that. People are content to go through their whole lives living in rented accommodation. Consequently, since it's a more important part of national life abroad than it is in Britain, the rental sector also tends to be more heavily regulated.
In many countries tenant protection laws are very strong, meaning the landlord cannot evict an unwanted tenant easily, even if the rent is not paid. These tighter regulations have the effect of making landlords more wary of prospective tenants than is usually the case in Britain. Since they want to be sure they have found the right person, they may ask for "get to know you" meetings and generally be a little more intrusive than you would expect of a landlord in Britain.
Renting Abroad
The laws and customs relating to rented accommodation vary quite widely across the world. For this reason it's a good idea to spend some time reading up on them before you plunge in. Some common practices in some countries will undoubtedly come as a great surprise to British people. In Germany, for example, as a tenant you will sometimes have an obligation to clear the snow from the front of your building in winter!
If you don't speak the local language perfectly, it's also a good idea to first familiarise yourself with the often specialised vocabulary related to rental accommodation before beginning your search for a place. And if flats in the area are pricey and you're going to struggle to afford it on your own, look for someone else in the same situation and become flat-mates. In most countries and many big cities there is at least one English-language publication dedicated to the expatriate community, so that's a good place to start looking.
In some countries, it is the custom to rent unfurnished accommodation for long-term contracts. This is not to say that furnished accommodation doesn't exist, just that it is rare. Another thing to be aware of is that the definition of unfurnished can be quite extreme. It might mean, for example, that there are no taps or electrical fittings. So be sure and understand what it is you are paying for.
Finding a Place to Rent Abroad
In most countries the best places to find accommodation, just as in Britain, will be through adverts in the press. Sometimes there are agencies which will do this for you for a fee, paid either by you or the landlord. It's also worth putting out the word among your work colleagues and through the expat community, if there is one, that you're looking for a place.
Often, someone will be moving out soon, or will know someone who is, and they may be able to arrange with the landlord for you to take over their tenancy without the property rental ever needed to be advertised at all.
When it comes to signing a contract, try a get a friend who speaks the language to look over it for you first. Sometimes there are odd clauses that you would not expect to see in a British contract.
Leaving Rental Accommodation Abroad
When the time comes for you to vacate the accommodation, get some friends to view it first so they can act as witnesses if there is any legal dispute. Landlords will sometimes try and hold onto the deposit, claiming some damage to the property, particularly if they know you don't speak the local language or are leaving the country afterwards.
Don't let them get away with this if they try it. If a dispute does occur, you can hire a local lawyer to pursue the matter even if you are no longer in the country. In fact, if you do plan to leave the country, it's a good idea to seek out the contact details of a lawyer who could act for you first, since it will be more difficult to find one from abroad.
In most cases, you won't be required to come back and give evidence and the landlord will often surrender the money anyway as soon as a lawyer becomes involved or as soon as a court date is threatened. You may even be able to get them to pay the costs of the legal action.
Renting Abroad - Conclusion
Find the right place is often the biggest challenge you face when you first move abroad. If it turns out to be elusive, don't despair. Keep looking. Be persistent and a little flexible and it will turn up before long.
You might also like...