Understanding Cultural Differences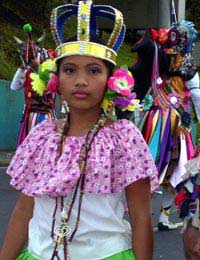 Even though the adventure of going to work abroad is sure to give you a real boost of confidence, it's important not to get too carried away and actually offend people by acting in the wrong way.
You must be aware of the cultural differences of your new location. Even if you're surrounded by loads of British people or expats who seem totally comfortable with behaving as though they were still in the UK, you can very easily get into trouble if you do the wrong thing. That trouble can exist on all sorts of levels, from the minor issue of using the wrong greeting in a social situation right up to having in your possession what may seem like a small amount of cannabis in the UK but could cause huge legal problems in other countries.
Do Your Homework
It is imperative that you research the cultural rules of your destination country well in advance of leaving the UK. It is now so easy to find out information on the internet, both from official and anecdotal sources, that there really is no excuse for not knowing. Expat forums are a great place for finding out about what places are really like, and you can even join up and ask questions before you go if there are particular situations you're not sure about.
Respect Local Laws
Even if you're only hanging out with other expats and they're all doing a certain thing (whether that's drinking alcohol in a Muslim country or just talking really loudly in English in shops) it doesn't mean that you have to do it too! It also doesn't mean that just because they have got away with it, then you will too. If you have done your own research and know what is and is not acceptable in your new home country, then you must trust your own judgement. Of course, there will always be a little room for manoeuvre in terms of 'in theory' and 'in practice', but you must be very careful if you're flaunting the rules as you could be made an example of.
Respect Unspoken Rules
Unspoken rules can be so important when you are trying to join a new community or social group, so it is better to hang back a little and get to know the lie of the land before barging in and doing things how you would back home. Never underestimate the power of asking questions – most people would far rather you asked their opinion on the best way to proceed with a certain situation or ask advice as to have to behave in a particular circumstance than simply assuming it's done the same as in the UK.
These unspoken rules can relate to how to address certain types of people (whether that's people of different ages, professions or social standing), how to offer or accept invitations, what type of clothing is appropriate in different situations and what sort of time keeping is expected. All you need to do is say that you want to do the right thing and can they advise you – far better than crudely making a mistake and not being aware of any offence you may have caused.
If you follow these guidelines, you will find that people in your new location are far more likely to want to help you and be more positive towards you, so it is certainly in your interests to try to do the right thing – and ask if you don't know!
You might also like...