Can a UK Based Company Obtain an AUG Licence?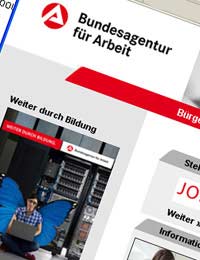 Q.
I have been asked to supply engineers to a German company and wish to make sure I comply with legal requirements.
Is it possible for a UK based company to obtain a German Arbietnehmeruberlassungsgetz- (AUG licence) employment license, if so how do I go about this?
(Mr Geoff Miller, 20 October 2008)

A.
The Arbeitnehmerüberlassungsgesetz (AÜG) is the law which regulates the business of one company transferring its employees to work temporarily with another company in Germany. As you indicate in your question, this practice requires a licence. If issued, the licence is valid for one year and can then be renewed. If it is renewed for three years in succession and there are no problems related to your compliance with the statutory requirements, it can then be renewed in perpetuity.
It is possible for a foreign firm to get an AÜG permit. The AÜG is administered by the Bundesagentur für Arbeit, whose headquarters are in Nuremberg. A electronic version of the application form (in PDF format) can be downloaded from their website (http://www.arbeitsagentur.de). This will be in German, obviously. Responsibility for specific foreign countries seems to have been allocated to different regional branches of the Arbeitsagentur. The Nordrhein Westfallen branch is responsible for the UK. You can try asking if they have a copy of the form and related documentation available in English. Their contact details are as follows :
Josef-Gockeln-Str. 740474 Düsseldorf
Phone : 0211 4306 258Email : Nordrhein-Westfalen@arbeitsagentur.de
The form requires you to fill in various details about yourself and your business, such as whether you have a criminal record. You will have to provide proof of the state of your company's finances. The application form asks foreign firms to name their company's representative in Germany. It's not clear whether having a local representative is an absolute requirement or not.
If you need a licence to operate in the UK, you will have to arrange a sworn translation of it for the German authorities; if you don't need a licence, you will need to get a confirmation from the relevant British department that no licence is required and then arrange a sworn translation of that confirmation.
Note that you will have to pay a basic fee for the AÜG permit. You then have to pay additional fees for each worker you want to transfer. And you will need to submit reports about any workers you have transferred. You will have to arrange to pay the social insurance contributions of the workers you send to the other firm.
Note also that AÜG permits are not granted automatically. Some are refused. In general, you need to give the impression of being a serious company, rather than a fly-by-night operation.
You might also like...